You are creative and you are a great lover of creativity too. You know that. People around you know that too. But guess what, our talent should roar. Your creativity shall make sound.
Through these years, many people have invested all their energies, time and effort over something that must get noticeable. The Luxury and innovative exhibition of various products and services, Big Boys Toys Vegas is coming up for giving name and place to all these products that may go unseen.
Big Boys Toys is not just an expo but an opportunity that makes sure that the innovative world has a place to be showcased. There are numerous categories, under which products are exhibited in the luxury innovation expo, Big Boys Toys.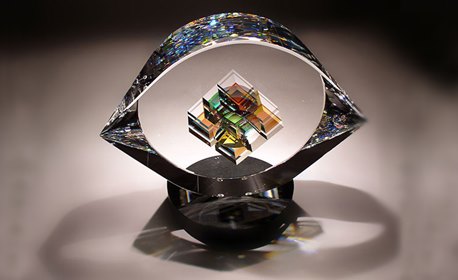 You may exhibit under number of categories like Art, Adventure, Aviation,Marine, Off- road, Pet's World, Women's World etc. The luxury exhibition filled with rich products allows you to exhibit any of your product or services at Big Boys Toys and get the required attention.
There are many reasons of why one should exhibit their innovative products under the roof of BBT Vegas this coming October but one of the main reasons is business opportunities.
Big Boys Toys is a platform that sets benchmark of revolutionary products and services.
Humans are the smartest of all living creatures on this planet. They can manufacture anything that can come in help of their daily routine. There is a lot of potential that go unused or don't get a chance or a platform to be displayed in front of the world. BBT Vegas is going to become that one platform which many have been waiting for.
This is the 10th edition of this innovative exhibition. Every year Big Boys Toys see a whole new range of innovative products that the visitors love witnessing.
The main benefits of exhibiting in the biggest expo of all times can be summed up in three key pointers-
Connectivity
The luxury exhibition is a great opportunity for all the exhibitors to connect and form a networking with key players of the respective industry. The networking prospects of the exhibitor are extremely high. The event will be full of the biggest faces of the industry. This opportunity will enhance the chances for the one of getting acknowledged to the latest trends in the industry. Exhibitors from number of different countries will be launching their products and services at BBT Las Vegas. The variety will also kick some innovation out of each and everyone in the crowd. We cannot argue over the fact that this platform is apt for Discussing new business opportunities and collaborations with industry leaders at the exhibition.
Long-Lasting Image
This platform is so big that it leaves no other option other than being the best. The only purpose of each and everyone in the luxury expo is to stand out. The question arises that why one needs to exhibit their best of products or services in the exhibition? Well, it is only because the platform will be full of elite business people and coming to their notice will be of great advantage. Along with it, the expo will act like a boon when it comes to getting exposure as well as getting full credibility for your innovation.
Customer – Linking
There will be big business opportunities and then there will be reaching to the target audience. The luxury innovation exhibition can help you get potential customers. One day this initiation of getting customers can turn up to becoming consumers. The luxury expo will be a big chance for all the exhibitors to expand their potential customer's base. Big Boys Toys – the luxury and innovative exhibition can become a source of manipulating the purchase decision of prospective customers.