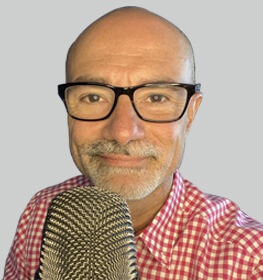 Alex Jiménez
Chief Strategy Officer, Extractable
Alex Jiménez is Chief Strategy Officer at Finalytics.ai and Extractable. Finalytics.ai is a data platform that helps community financial institutions better serve their customers and find the right new ones. Extractable is a digital strategy, design, and data analytics consultancy focused on the future of financial services.
Alex's banking career includes positions in strategy, digital banking, payments, operations, program and project management, business process improvement, marketing, and voice of the customer.  He has been at Zions Bancorporation, Rockland Trust, Bank of America, and FleetBoston.
He served as the Chair of the Consumer Bankers Association's Digital Channel Committee and was a member of the American Bankers Association's Fintech Committee.
He has been named to numerous industry influencer and thought leader lists in the areas of FinTech, RegTech, Blockchain, InsurTech, Innovation, and Digital Marketing. He is regularly published and asked to speak in industry forums for his ideas on digital transformation, fintech, and the future of financial services.