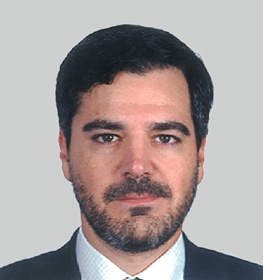 Gonzalo Lopez-Polin
Director-Supply Chain, Saint-Gobain
GONZALO LOPEZ-POLIN is a versatile Supply Chain Executive with over 16 years' progressive
experience managing international strategic projects and teams at Saint-Gobain, a multinational
company with $50 billion in annual revenue and 190,000 employees in 60 countries. A results
oriented strategic thinker, Mr. Lopez-Polin currently holds the role of Director of Supply Chain at
Saint-Gobain CertainTeed Insulation North America, managing 160 people and a budget of $60M,
reporting to the Group's President and serving as a member of the Executive team.
During his tenure at Saint-Gobain, Mr. Lopez-Polin has lived and worked internationally in France,
UK, Morocco, Spain and North America leading projects involving customer service, S&OP,
process improvement and implementing SAP. Mr. Lopez-Polin has a successful track record of
leading complex mergers and acquisitions, managing world-class supply chain programs, and
providing financial management.
Fluent in three languages, English/Spanish/French, Mr. Lopez-Polin is a proven leader, with a
demonstrated ability to manage people as well as processes. In addition to supply chain, he has
managed finance, Audit and IT projects across multinational boundaries. Representative
accomplishments include:
 Defined a new Value Proposition and executed an improvement program leading to
customer service improvement (CSI from 92% to 96%), $15M annual profit increase and
15 days of working inventory reduction.
 Successful implementation of a new S&OP process for tactical planning ensuring the
alignment of Sales & Marketing, Planning, Production, WH and Transportation.
 With a specific focus on Customer Service streamlined communication between Supply
Chain, Sales and the Customer.
 Implemented cost improvement through product simplification, regional freight bidding,
external warehousing and other outsourced services reductions.
 Implemented SAP ERP including APO and ATP as well as QlikView for reporting.
 Won Supply Chain Award for best 2019 Saint-Gobain's worldwide business improver.
 Instrumental in improving CertainTeed's IG operating profit from – $43M in 2017 to +$30M
in 2019.
Mr. Lopez-Polin graduated from Universidad Autonoma de Madrid in Madrid Spain with the
equivalent of a Master's Degree in Business Administration. Throughout his career, Mr. Lopez –
Polin has been known for getting the job done and making things happen to the betterment of the
companies he has served. As a strong team player and contributor, he has gained a reputation
for dependability and technical savvy, and for bringing extraordinary value to his positions.
Having moved from Europe, Mr. Lopez-Polin has been living in the US for the past 3 years with
Teresa, his wife who is an Architect, and 3-year-old son Bosco. In his off-time Mr. Lopez-Polin
enjoys tennis and skiing as well as reading about international economics.