Big Boys Toys, is the Innovation and Luxury Lifestyle Exhibition that displays the world's most innovative and luxurious products and services from a spectacular line up of global manufacturers. After nine editions in Dubai and Abu Dhabi, we are delighted to announce the second edition in Las Vegas, making it the 11th edition overall. This upcoming edition in Las Vegas will also premiere the inaugural BBT Innovation Summit 2021.
BBT Innovation Summit 2021 – BBTIS2021 is slated for the 25 – 27 June 2021 at the World Market Center, Las Vegas, alongside the BBT Exhibition. With the aim of supporting America's intrinsic vision for Innovation, the summit provides an opportunity for global leaders, industry experts, innovators, creators, tech-champions, startups, sponsors, investors, exhibiting partners, students and the brightest minds in technology and innovation to present their passion stories, case studies, innovations and also showcase their latest products and services to a distinct global audience.
Days of Fun and Knowledge sharing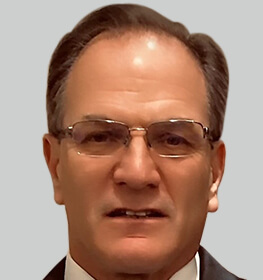 Joseph Amato
District Director, Nevada, U.S. Small Business Association (SBA)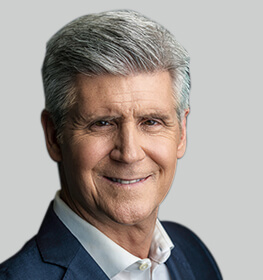 Dr Brett Trusko
Founder, President, International Association of Innovation Professionals (IAOIP)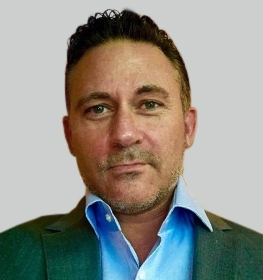 Justin Anderson
Chief Executive Officer, and Board Member, Tensor Surgical, Inc.; Chief Executive Officer, Founder, Board Chairman, G9MD, Inc.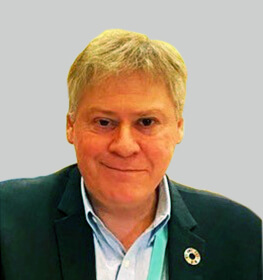 Karl J Weaver
Global Business Development Director, Aitos.io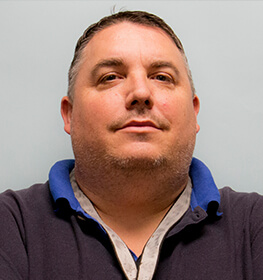 Jason Frame
Chief Information Officer, Southern Nevada Health District
Why BBT Innovation Summit 2021?
6 distinct leading industry themes
Keynotes allocations for specific themes
Panel discussions involving eminent personalities
Exquisite product/service full paper presentation sessions
One-to-one on-stage interviews to corresponding theme
Start-up pitch competition specific to respective theme
Exclusive exhibition space for product demonstration
Las Vegas
Innovation in IoT & Emerging Technologies
Building a robust infrastructure for a digitized world and embracing latest technologies are imperative for any business to survive a competitive post-COVID-19 world. This session focuses on latest innovations in: Digital/Contactless Payments; Robotics and Drones; Telehealth; Artificial Intelligence (AI); Cloud Computing; 5G Networks and Information & Communications Technology (ICT); Cybersecurity; Blockchain Technology and VR/AR Technologies
| | |
| --- | --- |
| 08:00 | Registration for Day 1 Sessions |
| 08:30 | Opening remarks by Conference Chairman |
| 08:40 | Welcome remarks by Senior Executive,Las Vegas Convention and Visitors Authority (LVCVA) |
| 08:50 | Opening Keynote address: Leveraging the American free market system to unleash discoveries and innovation by providing scientists, inventors, techpreneurs and entrepreneurs a cornerstone to achieve their full potential Keynote Speaker Joseph Amato, District Director, Nevada, U.S Small Business Administration (SBA), united States of America |
| 09:05 | Opening Panel: Encouraging responsible innovation to protect consumers, investors and small businesses through potent policies, regulations and law harmonizing to the current changing market perspectives |
| 09:50 | Presentation: Assessing the short-term and long-term ramifications of Artificial Intelligence & Machine Learning. Will sparking new innovations be the demand for Industry 4.0? |
| 10:05 | Refreshment Break |
| 10:25 | Keynote On-Stage Interview: On-stage interview with a popular business stalwart / industry veteran. To be moderated by a well-known speaker. |
| 10:45 | Panel: Women in Technology and Innovation: Enhancing the innovation quotient for defining a better future. |
| 11:30 | Startup Showcase | Pitch Competition: Inviting startups, innovators, past & new exhibitors and disruptors to showcase their technologies and business ideas to investors, corporates and industry leaders. A platform to introduce and launch new products and solutions. |
| 12:30 | Session remarks by Conference Chair. |
| 12:35 | End of Session 1 | Lunch Break |
Los Angeles
Innovation in Gaming
Covid-19 accelerates global video gaming market to $170 billion, as reported by Simon-Kucher & Partners. Gaming sales in the US in July - August 2020 increased 37% and year-over-year to $3.3 billion, according to the market research firm NPD Group. Gaming companies have seen soaring profits during the pandemic. From Call of Duty: Warzone to EA's FIFA and NBA 2K20 has experienced surge in their subscribers and doubling of their players in the second quarter. This session presents the latest trends and innovation in the gaming arena. A must attend for gaming companies, gaming developers, programmers, designers, producers/studio heads, VR/AR creators, sound designers/engineers/composers and business & marketing professionals
| | |
| --- | --- |
| 13:30 | Keynote Presentation: Assessing the growing gaming consumption: Will the pandemic gaming behavior remain a new normal leading to better game monetization?. |
| 13:45 | Panel: Strategizing go-to-market by increasing game app revenue, downloads, subscriptions, in-game content and microtransactions to create deeper customer relationships. |
| 14:30 | On-stage Interview: Appraising the most innovative approach from regulators towards responsible gaming. Reducing and preventing gambling harm through technology. |
| 14:50 | Presentation: Winning the game using disruptive technologies like AR/VR, Cloud Gaming, (AI), Mobile Gaming, to engage consumers more effectively and improve customer experience. |
| 15:05 | Panel: Enhancing capabilities to provide captivating content, intelligent game design, connected, personalized and compelling experiences for gamers demand. |
| 15:50 | Startup Showcase | Pitch Competition: Inviting game programmers, game designers, hardware manufacturers, cloud gaming producers, software developers to showcase their latest technologies and business ideas to investors, corporates and industry leaders. A platform for latest gaming announcements. . |
| 16:50 | Closing summary by Conference Chair |
| 16:55 | End of Session 2 and Day 1 Conference |
Las Vegas
Innovation in Automobile & Micromobility
While companies reopen and restore manufacturing, automakers are enhancing their capacity and capacity of their extended value chain partners for better product lifecycle decisions by adopting digitalization as their paramount strategy. This session will feature thought provoking discussions on the new era of automobiles.Cities are striving hard to resolve traffic pain points and congestion problems while micromobility is emerging as a powerful alternative. 60% of trips in the US are at short distances, (first mile or last mile journey within 5 miles). This session will also accentuate startups and investors in the micromobility space to understand the industry's current state and the current share of the micromobility market.
| | |
| --- | --- |
| 08:00 | Registration for Day 2 Sessions. |
| 08:30 | Welcome remarks by Conference Chairman. |
| 08:35 | Keynote Presentation: Smart Automotive Manufacturing: Transforming conventional automotive manufacturing to smarter factories by adopting cloud computing, 5G technology, advanced automation, virtual assembly technology, autonomous ground vehicle, driverless floor conveyor, remote maintenance portal, metal 3D printing center, collaborative robots drones and more. |
| 08:50 | Panel: Micromobility, the Innovative transportation strategy for mitigating congestion: With the rising transition to ethical transportation and Mobility-as-a-Service (MaaS) combined with impact of IoT, 5G and autonomous technology, is the current eco-system being conducive for the micro mobility industry to boom? |
| 09:35 | Presentation: The 'Intuitive Mobility' is bouncing back to a strong post pandemic recovery: Choosing an operations management system, end-user app, and IoT to run your micromobility service. |
| 09:50 | On-stage Interview: On-stage interview with a prominent automobile manufacturer in North America. |
| 10:10 | Refreshment Break |
| 10:30 | Panel: Artificial Intelligence (AI) for strategic procurement: Investing in cloud based supply chain management to ease procurement process, from contract management to managing supplier relationships and improving crisis management with data analysis. |
| 11:15 | Startup Showcase | Pitch Competition: Inviting mobility startups functioning in the range of Artificial Intelligence (AI) mobility solutions, Autonomous Vehicles (AV) or Self-Driving technologies, V2X, AI Powered Traffic solutions, shared mobility, EV charging solutions and micro mobility startups to showcase their latest technologies, products and services. |
| 12:15 | Remarks by Conference Chairman |
| 12:20 | End of Session 3 | Lunch Break |
Los Angeles
Innovation in Education Technology
The pandemic has created a sellers' market in Ed-Tech. Utilizing technologies for remote learning, distance education and online learning during the COVID-19 pandemic are evolving rapidly. Technological innovations like Virtual Reality (VR) in education, Artificial Intelligence and Machine Learning, 3D Printing / Modelling, Cloud Computing, Social Media Networking and other emerging technologies are making a significant impact on educational system worldwide. This session emphasizes on how technological innovation in Education will be embraced as a new normal and help institutions overcome this unexpected crisis.
| | |
| --- | --- |
| 13:30 | Keynote Presentation: Revolutionizing education through technology: Democratizing digital learning for more personalized and immersive education, resulting in more automated schools. |
| 13:45 | Panel: Panel: Enhancing data-driven insights: Adapting technologies including big data, machine learning and artificial intelligence to analyze in-depth individual personalization of content . |
| 14:30 | On-stage Interview: On-stage interview with an EdTech company who has been driving technology in education. To be moderated by a well-known speaker. |
| 14:50 | Presentation: Boosting student engagement through gamification in education: Transforming the classroom environment to a game through creativity, collaboration and play to deepen student understanding of subject matter. |
| 15:05 | Panel: Examining the trends in online learning, up skilling, employability, faculty empowerment, emerging skills and future of work to ensure children and youth are not deprived of opportunities for growth and development. |
| 15:50 | Innovations By You (IBY) Pitch Competition: Big Boys Toys is providing students from across USA an exclusive opportunity of a lifetime to design, fabricate, test, and showcase their own inventions and innovations that could earn them a reward, recognition and potential investors. |
| 16:50 | Closing summary by Conference Chair |
| 16:55 | End of Session 4 and Day 2 Conference |
Las Vegas
Tech Innovations in Banking and Financial Services
Finance ministries, regulatory bodies, monetary authorities, banking and finance sector worldwide are orienting technology as a paramount of all strategies to mitigate the economic impact of the corona virus pandemic. Investments in technologies are on a surge by financial institutions, despite cost-cutting during the pandemic. 32% of US finance leaders say their tech-related spend was driven by growth. This distinct session will highlight key elements that connect tech-leaders and CFOs to see a positive indication for the future of FinTech.
08:00
Registration for Day 3 Sessions.
08:30
Welcome remarks by Conference Chairman.
08:35
Keynote Presentation: Accelerating innovation investments for rapid digital implementation to drive economic recovery and growth; Shifting to an agile mindset to rebuild a post pandemic future.
08:50
Panel: CEO's Power Table: CEOs from the BFSI sector to discuss smart banking processes, next generation digital strategies for building a future ready financial services ecosystem. A few challenges in focus:

Deploying a digital migration roadmap for sales and service without incurring undue cyber or AML/KYC risks.
Credit Management: Implementing credit analytics expertise to understand chain-reaction effects. Use of AI and RPA to increase capacity to deal with rapidly increasing volumes of delinquent accounts.
Creating data-driven approach to new credit extension.
Crisis Management: Deploying technologies for new lending, refinancing, trading volumes, settlements, collateral/margin maintenance, business continuity planning, cybersecurity and anti-fraud.
How to evolve the banking industry with technology as "core competency" with enterprise-wide engagement.

09:35
Presentation: Analyzing the future of customer experience in financial services under unprecedented disruption. Servicing consumers devastated by the pandemic with empathy, digital experience and virtualized customer care.
09:50
On-stage Interview: On-stage interview with a renowned Tech Guru.
10:10
Refreshment Break.
10:30
Panel: Inducing Digital Workforce to Banking and Financial Services: Reducing operational costs and compliance risks. Streamlining customer onboarding and loan processing to simplifying regulatory reporting and complex processes at rapid speed using Robotic Process Automation (RPA) combined with Artificial Intelligence (AI).
11:15
Startup Showcase | Pitch Competition: Inviting Banks, Financial Institutions, FinTechs, RegTechs, InsurTechs, Startups and Investors to showcase their latest technologies, business ideas and game-changing offerings.
12:15
Remarks by Conference Chairman
16:55
End of Session 5 | Lunch Break
Los Angeles
Innovation and IoT in Healthcare
Global Internet of things (IoT) healthcare market is set to witness a healthy CAGR of 29.65% forecast to 2026. As the pandemic continues, a rapid adoption of telehealth and remote care shows that the technology system is bolstering. The healthcare ecosystem across the world is actively leveraging technologies like cloud computing and AI to develop products and solutions. This session brings to spotlight the latest innovations in healthcare that can enable breakthrough performance and how MedTech can be used for manufacturing smart low-cost devices, build remote consultation platforms, monitoring health wearables and standardizing diagnostics.
| | |
| --- | --- |
| 13:20 | Keynote Presentation: Breakthrough in Medical Innovation: Scrutinizing how healthcare leaders are driving new digital technologies, tools and strategies for virtual and collaborative care. Improving medication adherence, virtual care, telehealth by connecting world-class clinical competence, health technology, AI and cloud services. |
| 13:35 | Panel: New era consumer experience and engagement: Strengthening your brand and extending your organization's reach by integrating latest technologies for engaging consumers, building loyalty and creating innovative customer experiences. |
| 14:20 | Presentation: Exploring the critical role of data, analytics and artificial intelligence which are transforming the healthcare ecosystem. Analyzing the recent and future advances in machine learning that are driving innovation in diagnostics, population health, telemedicine, inpatient monitoring, hospital operations, clinical informatics and medication management. |
| 14:35 | On-stage Interview: On-stage interview with a well-known MedTech expert. |
| 14:55 | Panel: Robotic Process Automation: Harnessing the demand for RPA post the pandemic. Heightening the need for RPA that will help businesses maintain efficiency and reduce operational costs. |
| 15:40 | Startup Showcase | Pitch Competition: Increase your brand exposure, launch new products & services and showcase your innovative business models, product breakthroughs, and digital initiatives that are transforming health care through this exclusive showcase session. |
| 16:40 | BBTIS2021 Startup Showcase, Pitch Competition and IBY Awards Ceremony |
| 17:10 | Closing Remarks by Conference Chairman |
| 16:55 | End of Session 6 and close of BBTIS2021 |
After 1st April 2021
One Day
US$ 499
Two Days
US$ 699
Three Days
US$ 999
Sponsorship/ Exhibitor enquiry
Past Customer Experience & Media Coverage